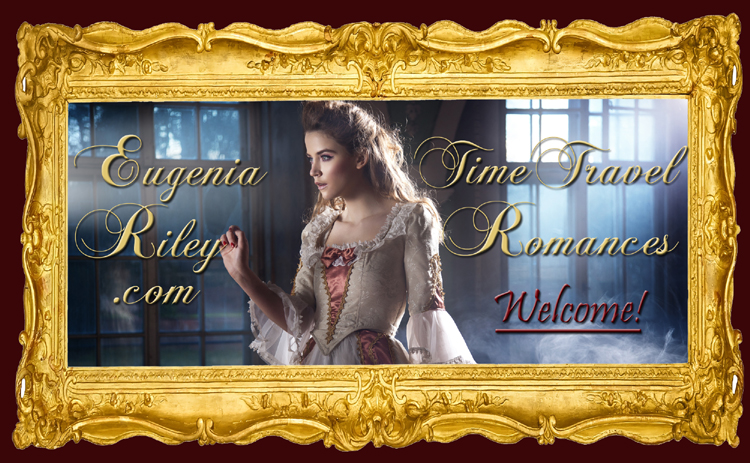 Welcome to the Romantic World of Time Travels—and other exciting romances—by Eugenia Riley!

Announcing Eugenia Riley Classics
Eugenia's most memorable romances available again in Kindle, Nook, Kobo, iBooks, and Google Play!
Read your favorites and all those you missed today!
*****
HOT OFF THE PRE
SSES IN MAY 2021!! A BRAND-NEW EUGENIA RILEY ORIGINAL ROMANCE!!
THIS HOT CONTEMPORARY ROMANCE IS BARGAIN-PRICED AT ONLY 99 CENTS
IN THE KINDLE STORE - FOR A LIMITED TIME ONLY!!
WINNER of the BestsellerPub First Chapter Contest!!
CLICK ON THE COVER TO LEARN MORE OR BUY:
A BLAZING HOT CONTEMPORARY ROMANCE FEATURING TWO UNFORGETTABLE CHARACTERS
WHO SIMPLY CAN'T RESIST EACH OTHER!!
*****
Full Length Time Travel Romance Novels:

Time Travel and Other Romance Novellas:
Historical Romance Novels:
Contemporary Romance Novels:
Click HERE to Watch the Natchez Nights Book Trailer!
Collections:
*****A TIMESWEPT CHRISTMAS ANTHOLOGY *****
$4.99
*****
Number of Visitors to This Page:
This page was last updated on April 27, 2021.